Have you seen this ship?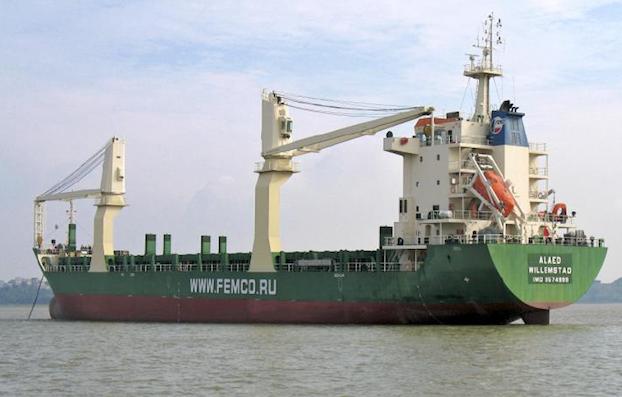 MV Alaed last sighted 50 miles North of Scotland.
This ship is believed to be on route from Kalingrad to Syria carrying three refurbished Soviet era helicopters.
It is feared that if it reaches Syria these helicopters may be used to interfere with the peace loving wahabists of the Middle East as they go about their lawful business of assinations and suicide bombings.
Any sightings should be reported to Hillary Clinton or David Cameron.