I'm probably a philistine but ......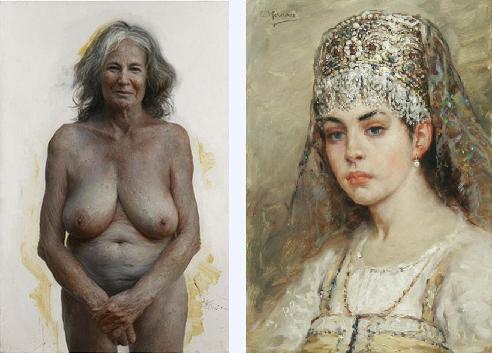 The portraits of two different female human beings, painted about 130 years apart.
A reproduction of one of these paintings hangs on my living room wall where I can see it every day, the other has just won a major award. and will never, in either original or reproduction, ever find a space to hang in my home.